We help you to make the right technology choices for your business.
Making the right technology choices for your business is rarely an easy task. In the current technology landscape there are many possible paths to follow. Without access to the appropriate technical advice it's easy to go off track.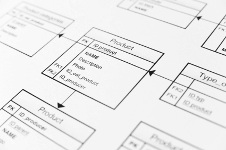 We can help you to make technology choices that save money for your business. We help you to avoid mistakes that are often costly and difficult to rectify. Whether we're helping you choose an appropriate content management solution which will readily integrate with your organisation's core IT systems or develop an in-house web based tool that can be used on a mobile or tablet device, we'll ensure that your projects are on a firm technical footing from day one.
With a wealth of experience advising clients in both large and medium sized business, and with up to date, hands-on technology skills Olivitek Software is well placed to advise your business in questions of technology.
Do you need an experienced software designer to review your existing technical design documentation? Needing advice on setting up and managing your in-house technical team? Creating a new intranet for your staff and need advice on appropriate technology choices? Rolling out third party software but lacking the in-house technical skills to assess and test quality before launch? Needing advice on upgrading your IT infrastructure? Olivitek Software can help.
Contact us on 0423 676 142 or email peter@olivitek.com to discuss your project.