We help you to better understand and manage your business data.
Business intelligence and data visualization
We currently offer a sub-set of the traditional full Business intelligence (BI) stack, focusing on the design and deployment of real time enterprise reporting infrastructures incorporating best of breed data visualization tools*. Most of our BI projects incorporate the following phases: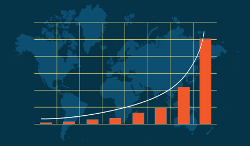 Requirements capture
We work with you to determine your business intelligence needs. We'll help you to understand the costs and benefits of undertaking a BI implementation project. Before making recommendations and proposing particular tool sets we'll also sit down with you and develop an understanding of your organisation's existing data (i.e. where you store your data, how you currently manage it and how you use it in your day to day business). Once we've gained an understanding of your data, we'll then discuss your data analysis needs (this is where we discuss enterprise reporting needs, for example).
Data quality
At an early stage of any BI project we prefer to carry out data profiling of an organisation's existing data sources. It is very difficult to produce an optimal result if the underlying data quality is poor. Data profiling will involve analysis of data structures, identifying erroneous, duplicate or missing data and determining the consistency of data across data sources. In many cases a data cleansing stage may be recommended before proceeding further. The aim of data cleansing is to improve the quality and consistency of stored data so that the BI implementation leverages an accurate set of business data.
Reporting tool selection
With an understanding of your data and your requirements we will then be in a position to provide advice on appropriate tools for analysing and visualising your business data. We believe that report generation and visualization tools in particular should be easy to use by non technical staff.  If tools are not intuitive and easy to use there is likely to be much resistance from staff to the adoption of the BI solution. During this phase of the project we typically provide a cost benefit analysis, outlining the costs and benefits of tool sets that most closely address the business's enterprise reporting needs.
Realtime reporting design
We then create a sample set of custom reports for customer review. These reports are developed using the selected reporting tool's own report builder.  Data sets may be created using custom SQL (for relational data) where a data model is particularly complex. The output of this phase of the BI implementation is typically a set of reporting dashboards deployed on a central report server, available for review by staff.
* We currently recommend Tableau 8.0
Data architecture consultancy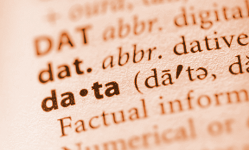 Typically, many projects will include some degree of data architecture consultancy. Data architecture consultancy includes initial domain modelling (developing a model of a business problem domain), physical data modelling (modelling data as it will be managed within a database) and data integration design (bringing together data from multiple sources to provide a single unified view of data). In line with Olivitek's use of Agile methods, we use Agile or Evolutionary Data Modelling techniques to design best practice data architectures for your business.
We specialise in designing data management architectures that scale, appropriate to the current and projected needs of an organisation. Looking to develop a data management road map for your organisation? Needing advice on selecting an appropriate database solution? Do you need help developing a unified model of your business data?
Contact us on 0423 676 142 or email peter@olivitek.com to discuss your data management needs.