We build web-based software that is customised to the needs of your business.
Sometimes there's only so much you can do with packaged software or the standard CMS functions of WordPress. Sure, you can create a fantastic looking web presence for your business, and you can certainly set up some pretty decent e-commerce options out of the box. But there comes a time when you'll need something a little bit special, something specifically tailored to the needs of your business – that's where we come in.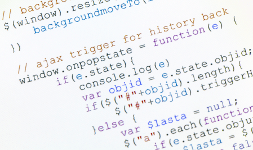 Olivitek Software can design and build custom web-based software to your specifications. We'll build high quality software that is reliable and which will make your job of running a business that much easier. We've developed custom software such as order management systems, a book exchange database, a schools database for an environmental management organisation and even member management software for a Hollywood studio. Drawing on the experience that comes from nearly two decades spent designing quality software, we will always recommend the best and most future proofed solutions for your business. Our software is built to last.
We develop custom software mainly in Java, Scala and PHP. We are specialists in the use of development frameworks – especially Laravel (PHP) and the Play Framework (Java / Scala). All custom applications are designed from the ground up ensuring that we build solutions that are robust and that can grow with your business.
Contact us on 0423 676 142 or email peter@olivitek.com to discuss your project.